SRJC Classified Executive Council PowerSource eNewsletter - 5.22.19 Publication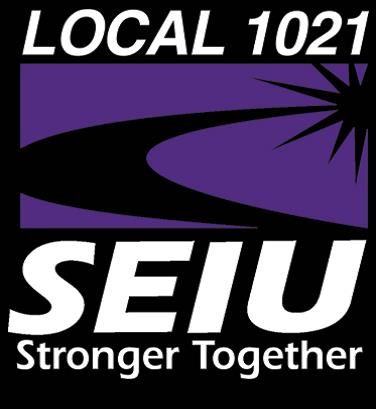 Message from SRJC Chapter President,
 Sandy Sigala  
Greetings Classified Professionals,  
It is with great pleasure to be part of such a brilliant team of classified professional colleagues to be working with.  We were able to get through all the obstacles that push us against our successes.  We fight the hard battles that we are faced with and take the challenges with courage.
Finishing up on another semester and we are now at the end of this academic school year 2018-19.   It's been quite a busy year with lots of activities including, SERP (Supplemental Employee Retirement Program), formerly known as ERI, a reboot of the unfinished classification study, SEIU/District negotiations, college programming and finally graduation.  We will be inclusive and transparent in our involvement to where the college moves forward to the future of planning, small sizing and transfers within the district.  I just want to thank everyone for all that you do in commitment and dedication to SEIU and SRJC.
In solidarity,
Sandy Sigala
SEIU1021 SRJC Chapter President
ssigala@santarosa.edu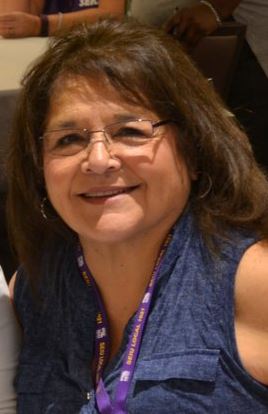 ---
May General Membership Meeting:

Wednesday, May 29
12 – 1pm  
Santa Rosa, Bertolini Center for Student Leadership, Room 4643 (by the Student Resource Center)
Petaluma, Video-conference, PC 602
Special Q&A session with Vice-President, Karen Furukawa, on the SERP
Also 
Update on Bargaining - May Governor's Budget revise, and SRJC Faculty Tentative Contract Agreement.
Next Monthly meeting: Wednesday, June 26 and Wednesday, July 31
Time: 12 - 1pm  
Location: TBD
---
Negotiations UPDATE:   More information on this and answers to any questions you have will be shared at the General Membership Meeting on May 29th 
For more information on these openers, go to: 
---
SERP (Supplemental Employee Retirement Plan): As you've heard by now, the names of those who will be retiring this year under the SERP have been released.  We want to recognize and thank each and every one of these fantastic people and their years of service to the college.  Our fellow classified colleagues will all be sorely missed.  Over the years, they have assisted countless students, maintained budgets, buildings and grounds, ordered, planned and executed projects, events, publications, and reports while supporting faculty, administrators and students. Everything we do here, as classified professionals, is ultimately for the benefit of our students. There is NO Class without Classified Staff.
The district has been clear that the end-goal of the SERP is to reduce the ranks of classified professionals (and administrators) in an ongoing effort to small-size the college.  There are a total of 98 employees retiring, of which 45 are classified, 34 faculty, and 13 administrators.  Classified professionals make up 46% of the total retirees.  As we know, of those 45 classified positions retiring, the district has indicated their intent to not refill positions on a 1-1 ratio.  SEIU will be closely monitoring and engaging the district in proactive conversations about the work left behind, decisions about who will do that work and how open positions will be recruited from within remaining staff. Our goal is to make this process as transparent as possible and to update you with information as it becomes available to us.    
The guiding principles document (link here) has been approved by the board, but SEIU continues to negotiate some of the specific sections of this document. 
---
New Employee Member Coordinator
The Classified Executive Council (CEC) welcomes Debbie Riedmuller as our newly appointed New Member Coordinator.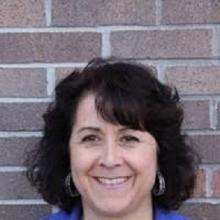 In Debbie's new role, she will be welcoming new employees to SRJC and introducing them to the benefits and issues the union is working on here.  
Since January, Debbie has oriented and welcomed 22 new employees to SRJC.  If you are interested in being part of the welcome wagon effort, please contact Debbie at dreidmuller@santarosa.edu. Join us in welcoming new members to the JC family and sharing our union pride!
 
 Member-At-Large
The Classified Executive Council (CEC) welcomes Toni Bacigalupa as a Member-At-Large
 


Toni works in the Student Life office on the Petaluma Campus.  She is our newest member of the CEC.  If you have any questions or concerns, she can be reached at 
(707) 778-4124
---
SEIU Classified Executive Council Needs You!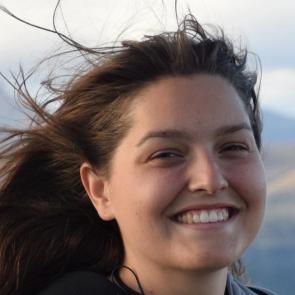 ---
Job Stewards Corner – Meet your stewards. 
This Month we highlight Job Stewards,  Ari Popper & Zack Miranda

Ari Popper
 
Ari works in the Theater Arts Department on the Santa Rosa Campus.  For stewarding issues, he can be reached at: 

Zack Miranda,
Steward and Parliamentarian,
Zack works in the Student Life Office on the Santa Rosa Campus.  For stewarding issues, he can be reached at: 
The stewards are here to help you with questions, meetings with your supervisor, or issues related to working conditions. They provide individual assistance on specific situations impacted by workload, staffing and contract issues. Please contact any job steward if you have questions, concerns, or need information on your contract benefits, rights and responsibilities.  
Please contact a union steward if you are approached about changes in your workload, or position.
Link to Job Stewards: https://seiu.santarosa.edu/job-stewards
Check us out at: 
The POWERSOURCE eNewsletter is a publication from the SEIU Classified Executive Council (CEC) - SRJC Chapter.
All submissions can be emailed to the Communications Officer, Mary Sandberg, msandberg@santarosa.edu.
Submissions may be edited for length & clarity.